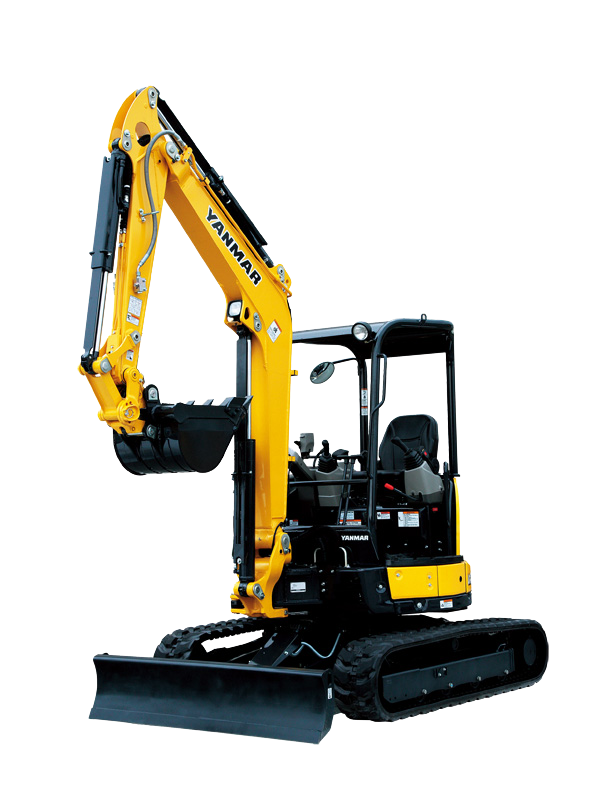 Yanmar ViO35 w/Thumb
Mini Excavators
The advanced technology zero tail swing ViO35-6A features an electronically controlled Tier 4 engine that meets emissions regulations without the need for a diesel particulate filter. It also comes standard with ECO and Auto-Deceleration modes for even more operational efficiency, which means the new ViO35-6A can now deliver up to 20% less fuel consumption than previous models. The YANMAR ViO35-6A is the most productive digging, lifting, do-anything excavator you can buy.
Manufacturer Information
Pricing
Price Half Day (4 hours): $200
Price Day (24 hours): $265
Price Week (7 days): $995
Price Month (4 weeks): $2995
Delivery
Delivery 5mi: 80
Delivery 10mi: 90
Delivery 20mi: 110
Delivery 30mi: 130
Delivery 40mi: 150
Delivery 50mi: 170
Other Information
Brand: Yanmar
Power Type: diesel
Weight: 8445 lbs
Width: 5' 2"
Height: 8' 3"
Length: 15' 3"
Number of Operators: 1