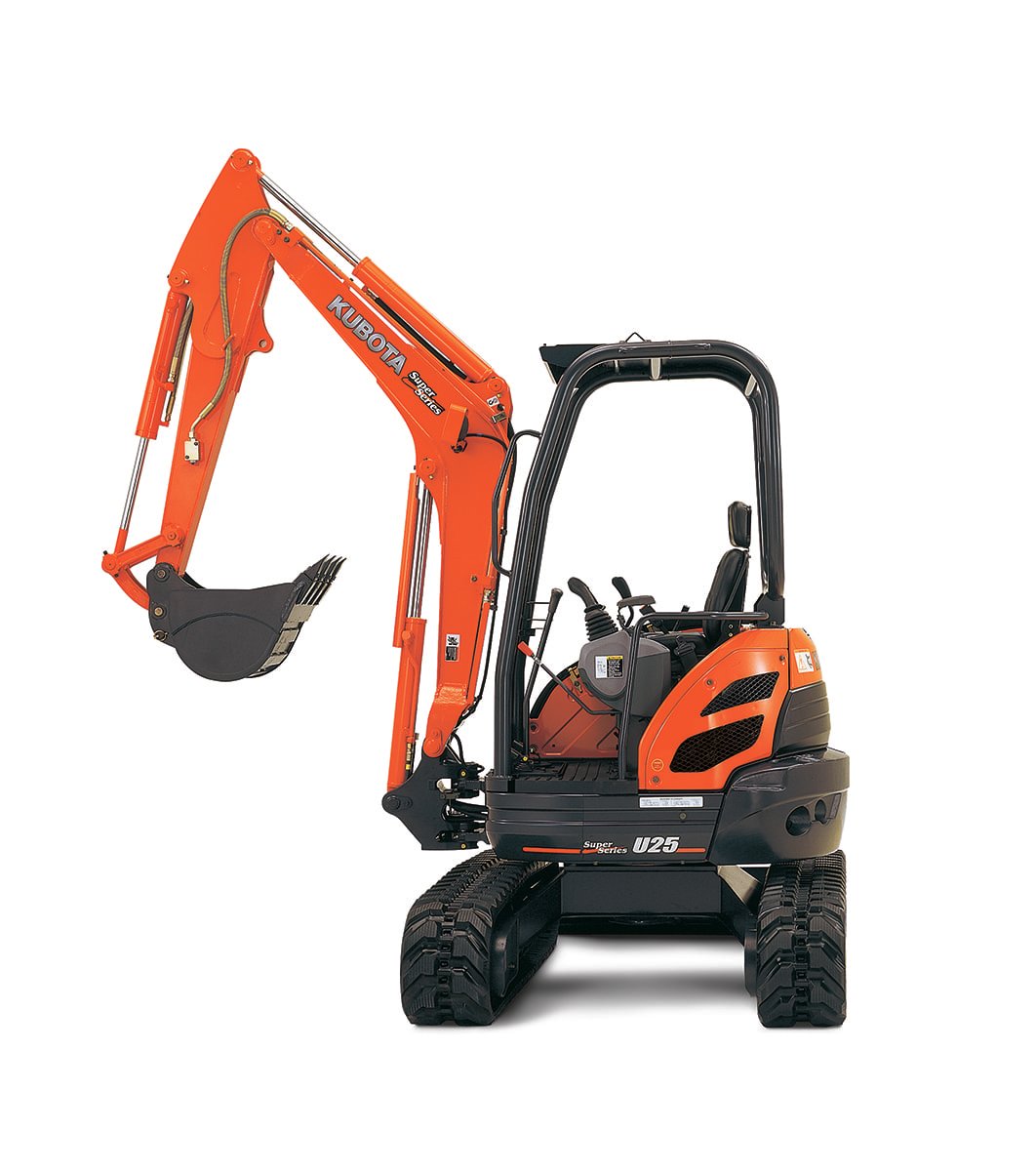 Kubota U25s w/Thumb
Mini Excavators
Versatility comes naturally to the Kubota U25S, designed to assist you in a wide variety of tasks on the jobsite. With front pin bushing and a centralized swivel bearing lubrication, you'll operate the excavator's arm with ease and use its advanced hydraulics. Ergonomic placement of controls keeps things simple for the operator and with 20.9 horsepower available, you're going to be taking on plenty of jobs behind the controls.
Manufacturer Information
Pricing
Price Half Day (4 hours): $175
Price Day (24 hours): $225
Price Week (7 days): $850
Price Month (4 weeks): $2650
Delivery
Delivery 5mi: 80
Delivery 10mi: 100
Delivery 20mi: 140
Delivery 30mi: 180
Delivery 40mi: 250
Delivery 50mi: 300
Other Information
Brand: Kubota
Power Type: diesel
Weight: 5625
Width: 4'11"
Height: 7'11"
Length: 13'7"
Number of Operators: 1
Capacity: 5765 Break Out Force