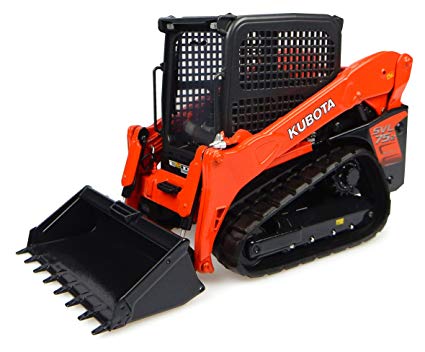 Kubota SVL 75-2
Compact Track Loaders
If you want to extend your work season, working worry free in surfaces where a wheeled machine just won't do, then the compact track loader is your answer. Compact track loaders are also versatile enough to work in tighter areas, maneuvering easily around residential and commercial areas. With a large assortment of attachments available, your compact track loader is a versatile base for grapples, hammers, snow blowers, rotary cutters, graders, tillers, tree pullers and much, much more. Powered by 4-cylinder Kubota CRT Tier 4 Certified engine with 74.3 horse-power, these best-in-class engines are equipped with Common Rail Fuel Injection and Diesel Particulate Filters to match outstanding performance with increased fuel economy and greatly reduced exhaust emissions. Standard-equipped two speed travel and high-ground clearance ensure excellent travel performance on difficult terrains.
Manufacturer Information
Pricing
Price Half Day (4 hours): $250
Price Day (24 hours): $325
Price Week (7 days): $1100
Price Month (4 weeks): $3400
Delivery
Delivery 5mi: 80
Delivery 10mi: 100
Delivery 20mi: 140
Delivery 30mi: 180
Delivery 40mi: 250
Delivery 50mi: 300
Other Information
Brand: Kubota
Power Type: diesel
Weight: 9400 lb
Width: 72" w/bucket
Height: 82"
Length: 140.8"
Capacity: 3285 lbs